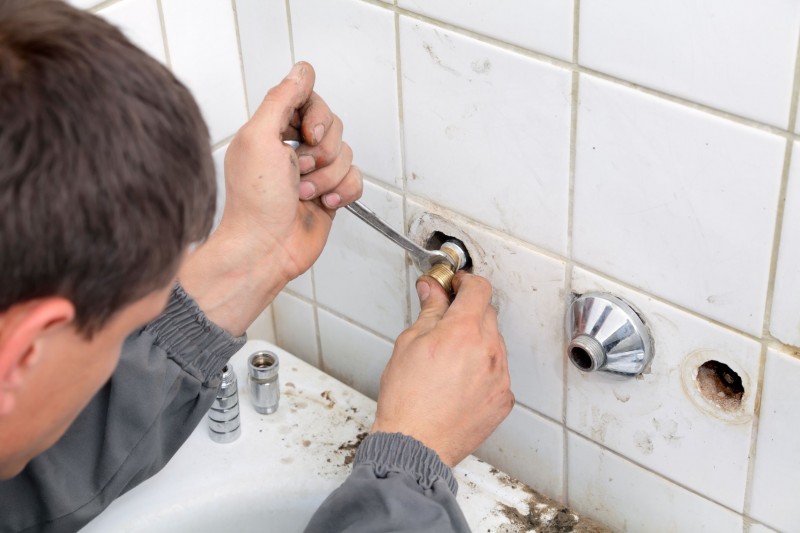 Small leaks are serious. They do not become smaller over time. Instead, they continue to get larger and cause problems – problems that emerge as mold or corrosion. Any small leak should be repaired before it turns into a major expense.
Do Not Allow a Leak to Turn into a Flood
If you currently have some pipe leaks that are small but aggravating, you should not wait to contact a plumber in Jacksonville, FL. Leaks can turn into floods – floods that result from burst pipes. Leaks can also negatively affect the ceilings and walls in your home. When water damage occurs, the repairs can be expensive as well. If you notice mold on a ceiling or wall, it may be due to a leak. Mold is not a healthy substance, which is yet another reason to take care of a leak before it grows.
Do not wait until a leak damages your valuables. Make sure you have the phone number of a plumber to schedule regular plumbing inspections. By taking this approach, you can stay on top of any plumbing problems, whether large or small.
Also, remember to keep the items under your sink neatly organized. When you pile products beneath a sink, it can lead to drips. Remove the clutter and you can more easily check the pipes and keep them damage-free.
Is Your Water Heater Leaking?
If your water heater is leaking, you may as well give up on a repair. A water heater that leaks is one that should be replaced. Therefore, you need to call a plumber immediately. If the liner wears away, water will drip from the base – a big alert that your water heater has reached the end of its life.
If your faucet has sprung a leak, it really is cheaper to install a new one than to repair your current one, especially if the faucet is old and corroded. Again, take time to schedule a plumbing inspection. It is an activity that can save you a good deal of money. Visit us website for further information, or to schedule an inspection today.